Laminated and Vinyl flooring specialists in South Africa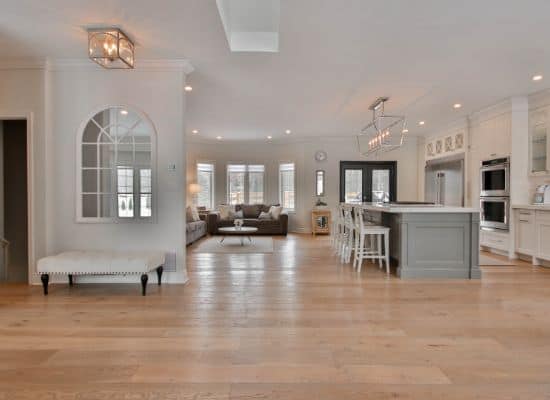 Our Floor Walls and More experts can help you create a space that you will cherish by installing luxurious Laminated or Vinyl flooring in your home or office. Floors, Walls & All have a large range of luxurious Flooring that will compliment any home.
Both Laminated and Vinyl Flooring are known for their durability in high traffic areas.
Quality Vinyl floors are resistant to scratches, dents, and stains and are easy to maintain. There are many stylish designs and are ideal for residential or commercial applications. For a no-obligation hassle-free quote call or email us today.
It is very important to choose the right flooring when decorating your home, it is a fixed structure that is costly and time-consuming to replace.La
What's the Difference Between Vinyl and Laminate Flooring?
When it comes to flooring, it's easy to get laminate and vinyl mixed up. They're both excellent substitutes for more expensive materials like hardwood, tile, and stone—but they're not interchangeable. While vinyl is made up of pressed sheets of plastic (such as acrylic, PVC, and other synthetic polymers), laminate is made up of multiple layers such as a particleboard center, a high-resolution image, and a clear, protective top sheet.
Vinyl

is an extremely durable and cost-effective alternative to natural hardwoods. It requires some basic tools because planks can be cut with a utility knife rather than a power saw. 

Laminate floors look very much like wood, tile, or stone, without the cost, maintenance, or wear and tear. 
Vinyl is stronger. Vinyl flooring can last up to 20 years, but most laminate floors need to be replaced every ten years or so. Vinyl is also very hard to scratch and can't be damaged by water, making it a great choice for almost any room. However, laminated floors can be damaged by too much water, so it's best to avoid wet-cleaning methods.
Laminate is easier on your feet. Because laminate is thicker and partly made of wood, it feels a little bit softer and warmer. Vinyl, on the other hand, is often cold and hard to walk on and not ideal for rooms like bedrooms and living rooms.
 Vinyl can be placed right on top of most floors. Laminate flooring is different because you have to remove the old flooring before installing it.